Are you a Ltd Company?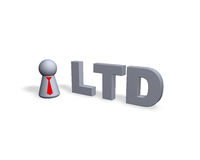 Are you a Ltd company? Are you a compliant Ltd Company?
Did you know if you are a Ltd company you are required by law to:

1. Include your company's name on all company documents, publicity and letters.

2. On business letters, order forms and websites, you must show:
- the company's registered number
- its registered office address
- where the company is registered (England and Wales, Scotland or Northern Ireland)
- the fact that it's a limited company (usually by spelling out the company's full name including 'Limited' or 'Ltd')

3. If you want to include directors' names, you must list all of them.

Take a few minutes and check
- Your Website
- Your Leaflets
- Your Business Cards
- Your Proposals

To be safe you should also look to add these details to your about sections on all social media channels!