Team Challenges Week 2 - Clear Desk Policy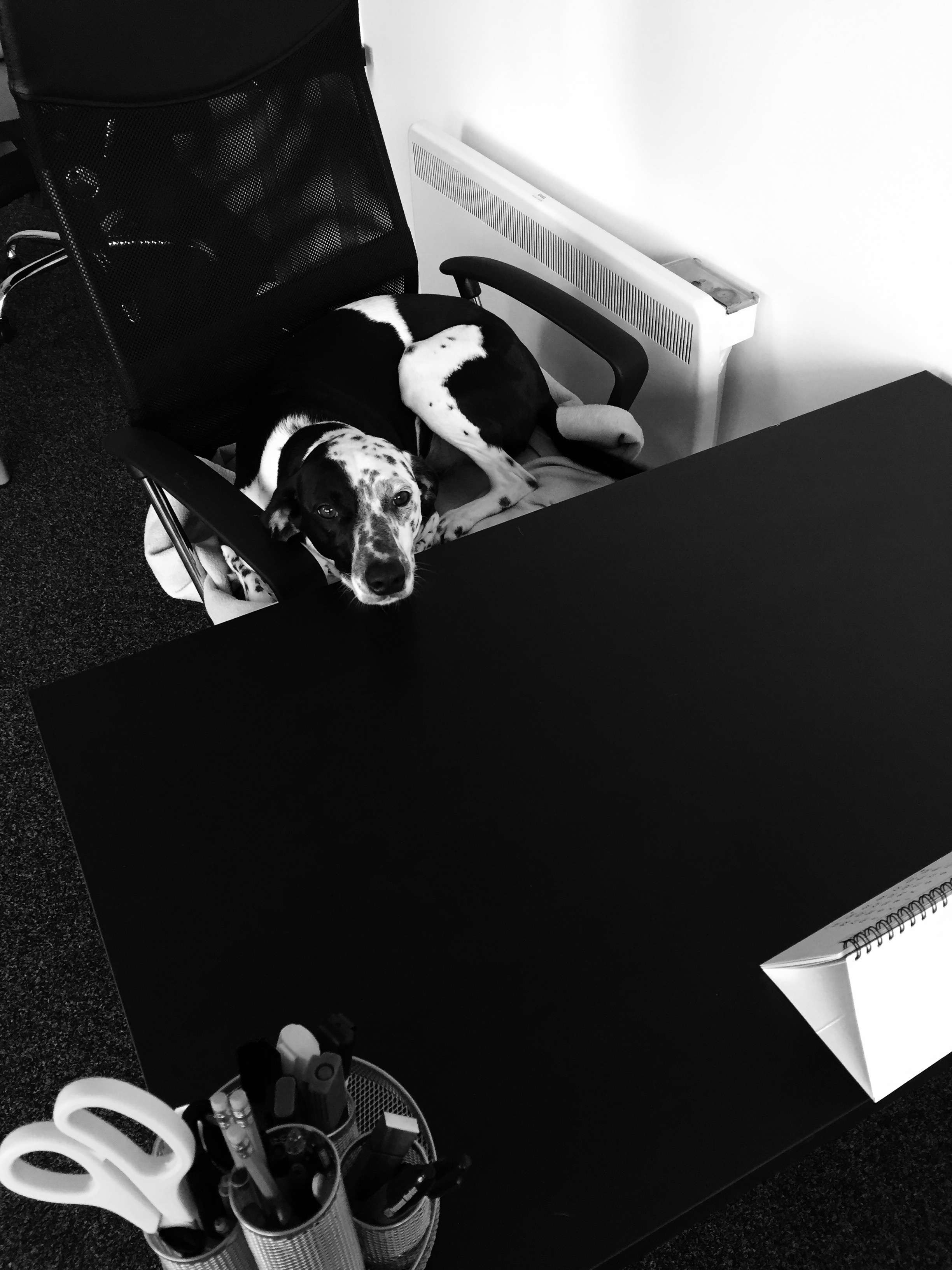 OK teams.... it's great to move in, build the furniture and become operational within one week but start as you meant to go on. This week's challenge is to see who can consistently comply with the clear desk policy!
The contenders for this week are as follows:

Sales Department: Gail
Reception: Helen
UKPEA: Cheryl
Barketing and Security: Oodles

This week Gail has been in the running and had the perfect desk every night. We were mightily impressed. She would be the clear winner until I looked at her diary and realised that she has been meeting prospective clients all week and hasn't been in the office at all! Nice try Gail but I'm not sold - you need to be in it to win it!

Helen did extremely well this week keeping the front of house perfect until I found Oodles trying to help by discarding crumbs from her elevensies! Good attempt Helen - we'll give you a Brucey Bonus as it is a more eco-friendly process than the dyson hoover but you are out of there - disqualified!

Cheryl is very tidy and had a clear desk for the majority of the time however, I think that there was an element of sabotage from Sharon in Marketing where her paperwork seemed to take up two desks thus taking Cheryl out of the challenge. Oh Sharon 'Sabotage' Comrie!

The winner of this week's challenge is Oodles who has kept her area spotless all week, not a crumb in sight or a thing out of place. Well done Oodles and that is one point to the Barketing & Security Department. With Cheryl being a close contender in 2nd place, we are positive we heard Oodles say "paws off my award!". Oodles is the top dog in this challenge!

Look out for next weeks Team Challenge - Week 3...