Are you a Ltd Company?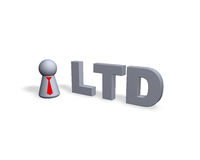 Are you a Ltd company? Are you a compliant Ltd Company?
Did you know if you are a Ltd company you are required by law to:

1. Include your company's name on all company documents, publicity and letters.

2. On business letters, order forms and websites, you must show:
- the company's registered number
- its registered office address
- where the company is registered (England and Wales, Scotland or Northern Ireland)
- the fact that it's a limited company (usually by spelling out the company's full name including 'Limited' or 'Ltd')

3. If you want to include directors' names, you must list all of them.

Take a few minutes and check
- Your Website
- Your Leaflets
- Your Business Cards
- Your Proposals

To be safe you should also look to add these details to your about sections on all social media channels!
Surprise, Surprise
I've added you to an email list without your knowledge! How many times has this happened to you? You hand out a business card, leaflet or meet someone for 5 seconds and the next thing you know your being bombarded with their emails trying to sell you something.
Did you know this is against the law? If you are wishing to email to new audiences you are required to gain permission first.

How do you gain permission - Easy through a web form, email link to a form or on a promotional permission slip i.e. competition entry etc.

If you don't know how to set this up let us know and we can help you.

Urgent Company Law Update

Are you a Business Owner? If so, you will want to read this... Working with Business owners, we like to make sure that you are up to date with changes affecting your responsibilities. There have been significant changes at Companies House affecting the annual return.
From the 6th April 2016, all limited companies and limited liability partnerships in the UK need to keep a register of People with Significant Control (PSC) within their organisation. Please follow this link to read more about the criteria and information required to register them:

https://www.gov.uk/government/uploads/system/uploads/attachment_data/file/496738/PSC_register_summary_guidance.pdf

The annual return was replaced by the Confirmation Statement on the 30th June 2016 so when you complete your Confirmation Statement, you must appoint and register your PSC's. Please click on the following link for more information and guidance on the Confirmation Statement:

https://www.gov.uk/government/publications/confirmation-statement/confirmation-statement


The PSC's will be registered with the next confirmation statement. Do not delay, we advise you to set this up now and keep it up to date so that when your Confirmation Statement is due then you have all of the information to hand.


Should you require assistance then please get in touch and we would be happy to help with prices starting at £20 & VAT.

Have a great day!!

Xero Update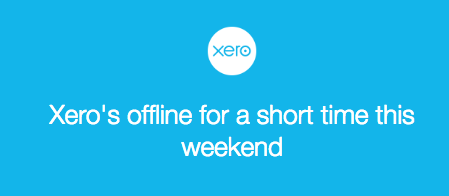 To all of our clients and friends that are using Xero, we have an update!
Payroll is being transferred on to Xero's new web hosting platform and in order to undertake the update it must go offline for a few hours.

Xero have chosen the time slot 7pm BST on Saturday the 10th of September (this Saturday) to try and avoid disrupting any businesses as it will be out of use.

To remain updated on their downtime they have a status update page which you can view here: https://www.xero.com/blog/offline-status-page/?mkt_tok=eyJpIjoiTkRBeVptRTFaamcxWW1ZMCIsInQiOiJBdWFibUlLUmhsRWNiUUM0dHVIeXJJK2N1NUFiRXIwZkJLNEVSbjFiUXBGU0NaSmU5WEpJZlJYTDIza1wvRkQ1NktCbVhZdFk5QmV3cFdiMDRhXC9JbFFuTFNiWlNha1FVeDZoNFFzeklhdDJBPSJ9

Please spread the word to all fellow Xero users!

Is Your Facbook Engagement Going Down?

As we have always said to our clients, social media moves at a fast rate with all the platforms changing sometimes on a daily basis and training and strategy reviews are key to any business using these platforms. As a business we like to ensure we help our clients to achieve the best results possible, so with that in mind we have pulled together a current review on changes within Facebook with some suggestions on how we can help you manage the challenges ahead. In November 2014 Facebook released their statement detailing the future of Facebook for free advertisement. As a company managing many businesses online, this is an area the team have been monitoring closely and we are now seeing the effects which are not great for Facebook pages with smaller audiences!
Here are a few extracts from the statement to give a better understanding: (https://www.facebook.com/business/news/update-to-facebook-news-feed)

Facebook state that their goal with News Feeds has always been about showing people the things they want to see. This is why engagement, i.e. likes, shares and commenting, has been very important over the last 8 months for business pages. Facebook said that following their investigations they realised that people do not want to see promotional posts, i.e. posts that are selling, posts that push products, posts directed for the reader to enter, posts that use the same content from their advertisements.

Since January 2015 this has been the challenge for most business pages with smaller audiences, even if they were getting lots of engagement. Facebook have tightened up - REMEMBER THEY WANT YOU TO BUY ADVERTS!!! In fact the modest £50 per month advertising budget we recommend to clients is now not even producing much activity.

Your page may have already suffered from the new content controls that have enforced and you may have seen your reach of each post decline.... this actually means that even less people are now seeing your posts on their walls so they don't even get the chance to like, comment or enquire now unless they specifically visit your page.

Facebook states that they know pages are important to businesses and reading between the lines, and from various industry experts, the way forward will be challenging for business on this FREE platform! It's the same old story with most things, you get a free taster and then you need to pay to switch on all the features. This feels very much like this only it's wrapped up differently.

So what do we suggest?
Well it's hard to say but there are a few options
1. Keep a presence on Facebook pages with weekly posts but concentrate on other mediums to drive traffic to your website.

2. If your business can, use facebook live, videos and pictures via Instagram. Your engagement will hopefully then increase.

3. Set up a group..... BUT WORD OF WARNING.... Groups are great, (for certain businesses for example Beauticians), - to discuss products and gain feedback from customers, letting agents to discuss properties and to answer questions etc. However, there are definite warnings for groups.

One of our clients set up a group for their business and within days there were over 900 people who joined the private group -great you may say! However, very soon this became a platform that required 24 hour policing. There were people promoting their own products on the group that were in direct competition, there was a personal attack on the company which got out of hand in minutes and proceeded to escalate into many discussion threads, not to mention the time that required to be dedicated to it.

So if you are going to open a group please think about it first, it is a great forum but can just as easily be the demise of a business.

4. Look at new platforms to promote your business - i.e. mobile apps. Increase your Twitter and Google +, (which increases your search rankings), LinkedIn Company Pages or what about Snapchat

Building a robust strategy for digital marketing is key but reviewing it monthly is more important now than ever before.
All our social media management clients receive a monthly review however from next month we will be dissusing how we will make effective changes to their digital strategy to enhace their online visibility. Stephenie will be scheduling in face to face meetings from next week.

Is our Managed Reception Service made for you?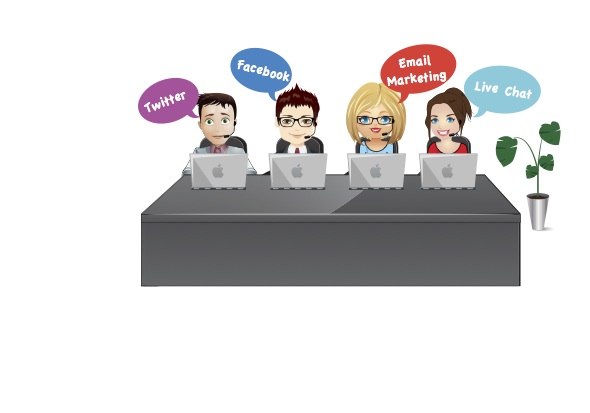 Inundated with calls? Feel as if the phone is never away from your ear? Worried in case you miss that important business call whilst dealing with an in store customer? It sounds like our Managed Reception Service is the answer to your prayers.
So, if you worry about missing a call whilst on another? Or what if you can't reach your phone on time after its been ringing for 15 seconds? Most potential customers will hang up after only a few rings and simply, go on to the next number in the phone book.

No one wants to miss any job opportunity or possible lead when the phone rings. Why not count on us to do it for you? We will be your receptionist team, just as if we worked full time for you. We'll get to know your business and your customers so we can be the best receptionists possible.

Our key attributes are:
· Always available and will pick up the phone within 5 rings
· Professional and well-experienced call handling team
· Thorough and knowledgeable in your business about what you want us to do and say

Our service covers:
· Reception available from 08:30 - 18:00, Monday to Friday
· Answer all inbound calls
· Email or text alerts on all calls direct to you
· Urgent Contact in emergencies
· Gate Keeper facilities to remove sales calls from your day
· Dedicated geographical numbers - you will own the numbers and can take them with you if moving from us to another supplier – most other companies do not offer this which will cause problems and unnecessary expense to you on your advertising material.

If you would like to know more information about our Managed Reception Service, you can contact us by email on contact@improve-communications.co.uk or call our office on 0141 212 7127.

Ever fancied a bit of a fling?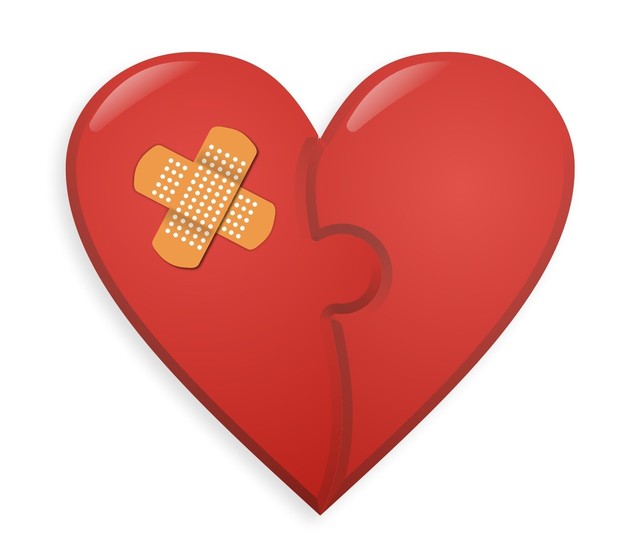 Have you ever thought about it and not had the guts to do it? Have you planned it in your head? Have you calculated the pros and the cons? But never quite had the guts to go for it?
Today, it was revealed that Cumbernauld is the cheating capital of Scotland and sits in the Top 5 of the UK. With Improve Communications Ltd being in the heart of Cumbernauld, it got us thinking. We know many businesses have their tried and trusted companies who do their book keeping, administration work, web design and Social Media. Why not flirt with the idea of finding out what we can offer you? It's as easy as 1, 2, 3...

1. Arrange a secret meeting - yours place or mine?
2. No long term commitment.
3. Nothing ventured, nothing gained.

Use our website to have a look at what we can offer you and why not give us a call?
You've heard of Google, right?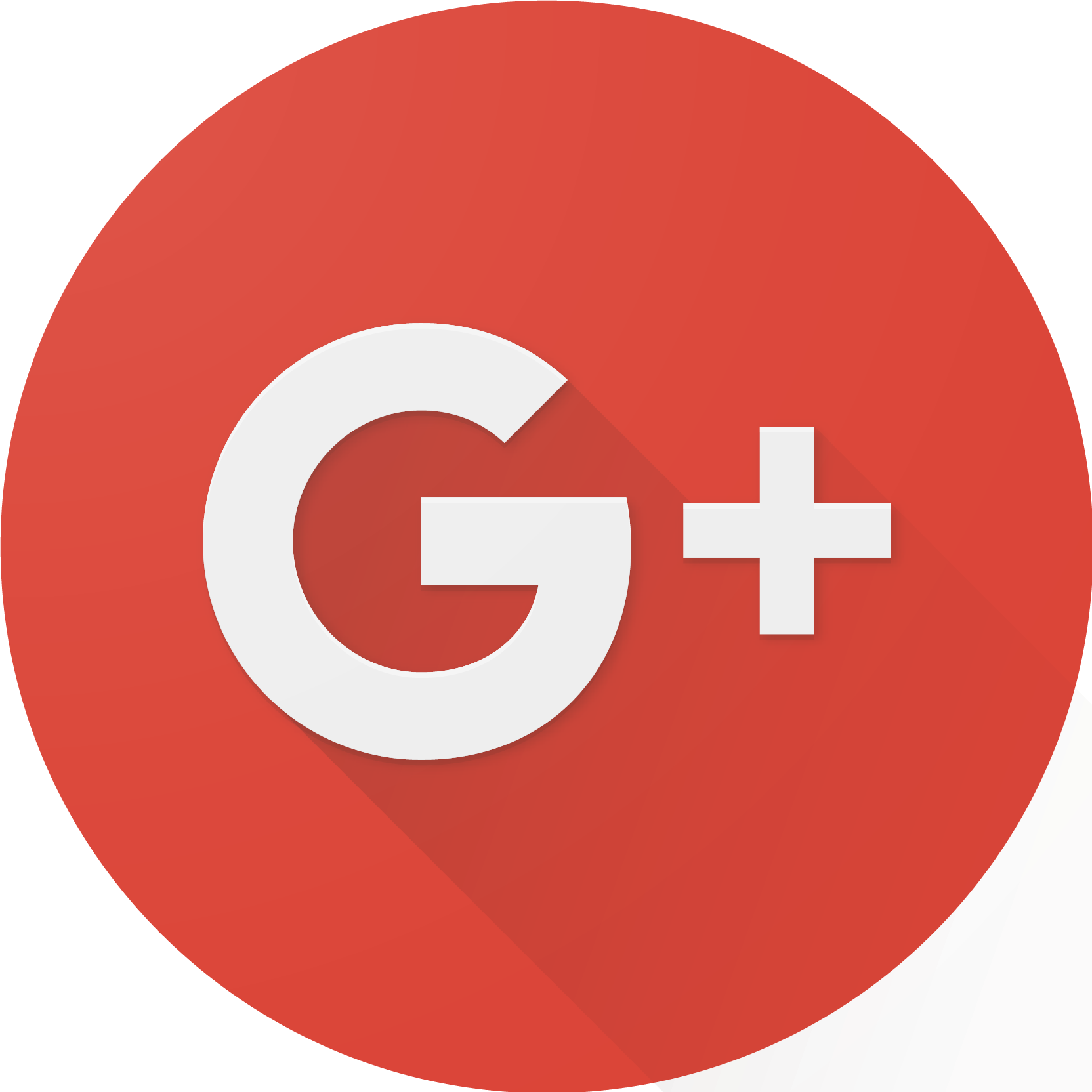 Have you heard of Google Plus? Let me tell you something's you may not know.
People think Google+ is out there to rival Facebook and Twitter, it's not. Google+ encourages you to build new working relationships with people from different fields, industries and companies. It is all about widening and building a network of contacts to let the world (it's a part of Team Google and we all know Google is a world wide phenomenon) hear about your brand, company name and services you provide.

One of Google+ biggest draws is when you post G+ it is immediately indexed by Google and it can blow your search engine results through the roof! Imagine being on the first page of a google search, how much business would that drum up for you? This all sounds great, right? It gets better. Having Google Plus means EVERYTHING you may need is under the one umbrella: Google Search, Gmail, Google Calendar, Google Docs and Drive and a lot more products.
Having all your resources together means no more chopping and changing windows, no more losing vital documents because you can't remember if it's a hard copy or did you save it on your desktop. Save it as a Google Doc in your Google Drive. SORTED!

So, if G+ ticks all the right boxes for you then get in touch and we can help you set it up and populate it with your companies' info. If you are doing it yourself well, don't forget to add us to your Circle.

Team Challenge Week 3 - You are the weakest link, goodbye..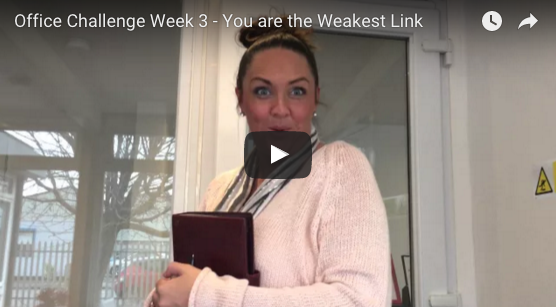 Team Challenge Week 3 is here, it's been great to move in, build the furniture and install the 'Clear Desk Policy' BUT how well do the contenders know the industry and trade they are in? Do our contenders have the eagle-eye and knowledge required to succeed in the Office Quiz?
The contenders and their team names this week are as follows:

Marketing: Sharon of Super Sonic Sharon
Social Media: Kirsty of KA Rocks!
Projects: Robyn of #TeamAwesome

Director Samantha cast herself out the running for this weeks challenge as she became the 'Anne Robinson' of the quiz to pitch 5 questions to the contenders. Sadly, there wasn't any cash up for grabs - only the office bragging rights were there for the taking. As the 3 contenders eyeballed each other from 3 corners of the room, covering their answers as each question was read out, you could feel the tension build, each contender wanted this award badly!

The questions are…

1. How many miles does the average office chair travel in one year?

2. In a typical retail outlet, how many sheets of paper are in a ream?

3. How many likes did the Improve Trade Solutions Ltd Facebook page have on 25th January 2016?

4. How many social media icons are on the top right hand corner of the ITSL website?
5. What is our Glasgow Telephone number? 

The questions were done, the quiz sheets were handed back to Quiz Master Anne, sorry, Samantha as she calculated who had became the 'Improve Communications Office Quiz Champion'. As each contender stood awaiting the results, there was little small talk amongst the hopefuls, in fact, the office was in silence as the teams hoped they had done enough to win this weeks challenge. Who is your money on? Who will be the Weakest Link? Have a look at the video to find out the result….


Team Challenges Week 2 - Clear Desk Policy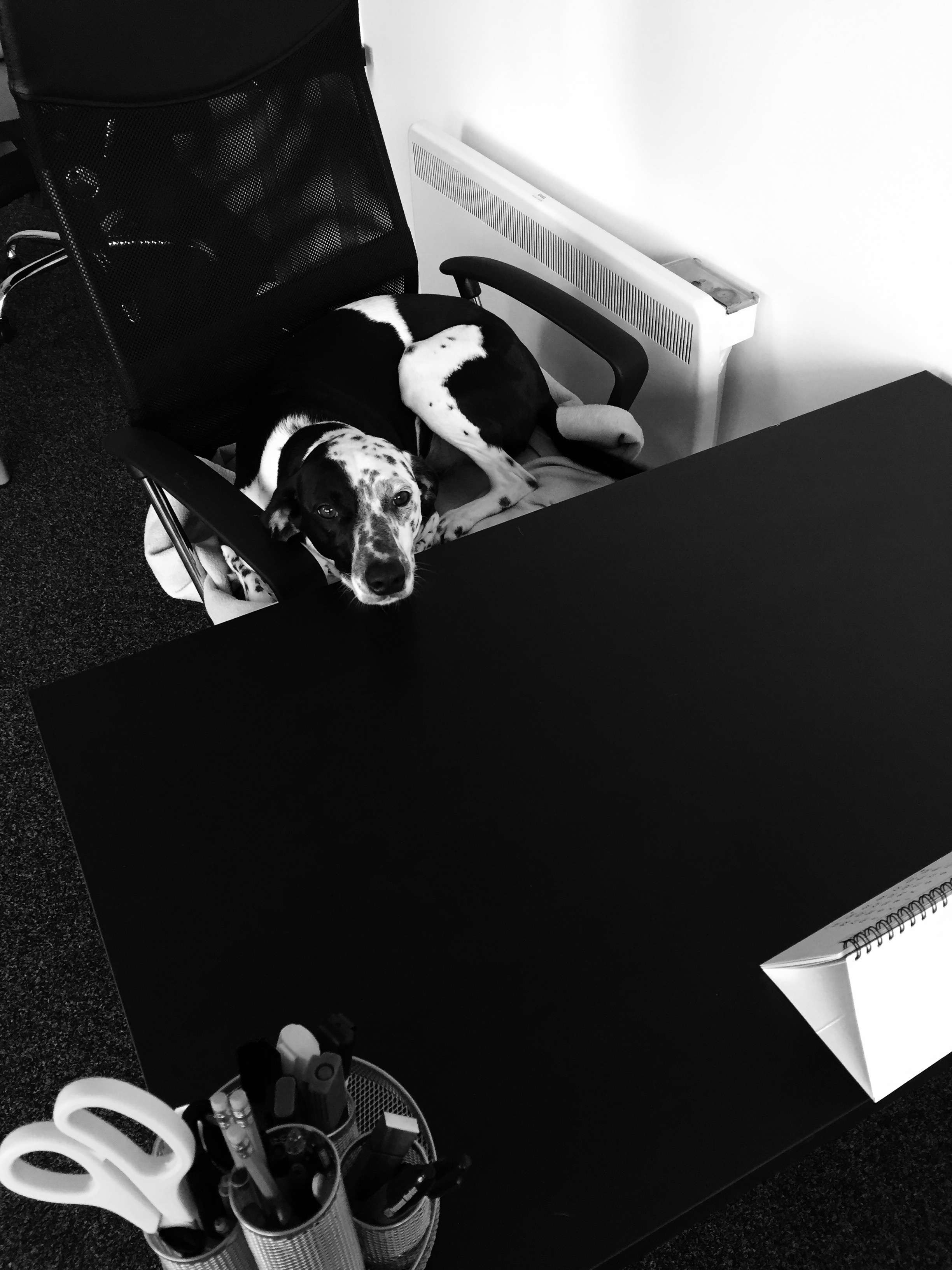 OK teams.... it's great to move in, build the furniture and become operational within one week but start as you meant to go on. This week's challenge is to see who can consistently comply with the clear desk policy!
The contenders for this week are as follows:

Sales Department: Gail
Reception: Helen
UKPEA: Cheryl
Barketing and Security: Oodles

This week Gail has been in the running and had the perfect desk every night. We were mightily impressed. She would be the clear winner until I looked at her diary and realised that she has been meeting prospective clients all week and hasn't been in the office at all! Nice try Gail but I'm not sold - you need to be in it to win it!

Helen did extremely well this week keeping the front of house perfect until I found Oodles trying to help by discarding crumbs from her elevensies! Good attempt Helen - we'll give you a Brucey Bonus as it is a more eco-friendly process than the dyson hoover but you are out of there - disqualified!

Cheryl is very tidy and had a clear desk for the majority of the time however, I think that there was an element of sabotage from Sharon in Marketing where her paperwork seemed to take up two desks thus taking Cheryl out of the challenge. Oh Sharon 'Sabotage' Comrie!

The winner of this week's challenge is Oodles who has kept her area spotless all week, not a crumb in sight or a thing out of place. Well done Oodles and that is one point to the Barketing & Security Department. With Cheryl being a close contender in 2nd place, we are positive we heard Oodles say "paws off my award!". Oodles is the top dog in this challenge!

Look out for next weeks Team Challenge - Week 3...